About Kjøller Family, the forgotten artist family and Gallery Kjøller
As Skippers half brother Claus now dead told it: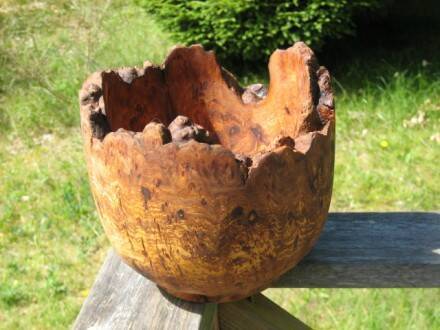 Eva Kjøller Cristensen wooden bowl
Gallery Lk-kunst.dk was created because visual artist Lotte Kjøller's studio's shop next door became vacant. The new premises made them wish a gallery with its own painting school next to Lottes Ateliér Lk-kunst.
The painting school had existed for many years but now wanted better and more inspiring premises with more space and changing exhibitions on the walls. The next Gallery in the store will be Gallery Kjøller.
The name Kjøller´ In historical perspective
The name Kjøller comes from the German Kjöller, a German noble name. A noble family went from Germany to Nexø on Bornholm, Denmark to farm. In Nexø, the noble name naturally became the town's pride. Therefore, many parents changed the name to a Danish name and gave it to children as a middle name, like our Kjøller. Therefore, Kjøller is the vernacular version of Kjöller.
Many generations back on father's side, my great-grandfather went from Nexø to Nykøbing Zealand to farm. This is how the name Kjøller ended up in Nykøbing Zealand. This name is a proof that we all come from Nexø when it was fashionable to call all children Kjøller.
There are not very much Farmers in the family anymore.
Lotte Kjøller. Round painting with frame
About Gallery Kjøller 2023
Gallery Kjøller begins in Køge Town, where the artists' mother and father raised their children. Their mother was a Kjøller. And with family in Nykøbing Zealand, the name Kjøller was spread beyond Zealand.
On the paternal side, lithographer Adam Friedel and father Skipper Finn Kristian Friedel Cristensen came with the artistic abilities and the Artist family was revived by Skipper and his children. There are also other kinds of art in the family e.g. magic art.
Skipper is a nickname and an artistname and he was a famous photographer when he lived. Both the 2 daugters paints and Eva Kjøller Cristensen make handicraft and sculpture too. Lotte Kjøller has been famous like father and make sculptures, draw, illustrate and like father she is a photographer. She also write poetry and make art historian text.
Gallery Kjøller therefore do family exhibitions with relatives from Kjøller and Cristensen families. Maternal and paternal ancestry. Mother and father's families.
Skipper Finn Cristensen photo
Family Kjøllers first exhibition 1995
DAGBLADET, KØGE 14/2 1995
Offentliggjort den 19. marts 2021 kl. 18.21
Citat:
Gult tapet på Rådhuset
"Eksperimenterende udstilling med mange undertoner. Lotte Kjøller og Finn "Skipper" Christensen har nok engang slået sig sammen og arrangeret en udstilling af eksperimenterende kunst på Rådhuset. Titlen er "The Yellow Wallpaper" – det gyldne tapet.

"The Yellow Wallpaper" er en 100 årig novelle, og anses af feminister i dag for at være et stykke socialrealisme, ikke som den gyser, den var kendt for i sin samtid. Undertonen i udstillingen i Rådhushallen er forskellig, alt efter, hvordan kunstnerne har tolket og involveret temaet i deres værker, hvor installation, billede og tekst indgår som ligeværdige elementer. Symbolikken er tydelig, idet den kvindelige figur visualiserer en kvindes maniske fascination af hendes gule tapet. Udstillingen indeholder på den måde en feministisk kommentar ved at visualisere den unge kvindes kamp mod et uforstående patriarkat, der ikke vil give hende lov til at være sig selv.


Lotte Kjøller, der i øjeblikket er elev af Jeff Ibbo, har arrangeret udstillingen. Hun arbejder meget med at placere værkerne på utraditionelle måder i rummet. På den måde er hendes værker lige så skulpturelle, som de er billedkunst….."
Family Kjøllers second exhibition 1996
Lotte Kjøller and Skipper Finn Christensen. Bankgalleriet. Rødvig. Denmark. 28 April - 22 Maj 1996
family kjøllers third EXHIBITION 2020
Gallery Lk-kunst.dk 2020. Aner. Lotte with Skipper photo in the middle and sides
as well as Lotte Kjøller paintings on shelders.
Poster for Aner. 2020. Gallery Lk-kunst.dk on
Bogholder Alle 66 kld. th and tv. 2720 Vanløse. Copenhagen. Denmark 2020.
Create Your Own Website With Webador